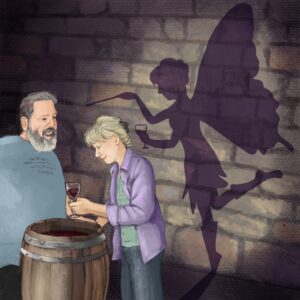 The divinely chic Earth Fairy,
Knows what flavors are born to marry.
Make them so deep & purple,
It's Oaked Chamborcin she crafts to slurple.
Big & luscious & bright red berry,
Lifts the heart of our clever fairy.
Tempered body with hints of vanillin,
Her magic potion, the aged Oaked Chambourcin.
Pairs well with burgers, short ribs, red sauce, mushrooms, sausage pizza, strawberries, chocolate, brie and magic.