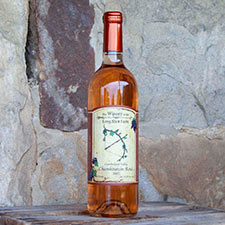 Chambourcin Rosé
Semi-sweet varietal
We have removed the cherry to expose a floral bouquet and a strawberry palate. When chilled, enjoy the mineral overtones with a hint of sweet.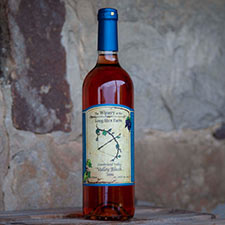 Valley Blush
Off-dry blend
Currently out of stock~coming back soon!
This blend of Chambourcin Rosé and Vidal acts as the cousin to the Rosé, the one you want to spend the reunion with. Drier, lively, a bit of a lemony acidic bite, but with the strawberry flavors still coming through.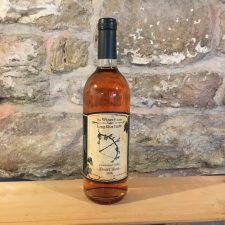 Desert Rose
Dry Rosé
Pink Quiver
Sweet Rosé
Like a filled quiver ready for the hunt, each arrow expertly crafted for the task at hand, this wine packs berry into every glass: overflowing with bold ripe dark cherries, graced by hints of strawberry and then sweet fresh mid-summer fruit, all followed by a clean acidity. Refreshing chilled.