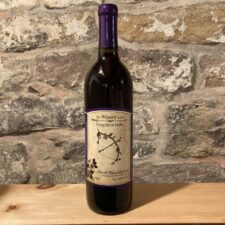 Sweet Blackberry
Sweet
Currently out of stock
A sweet wine with notes of jam and balanced acidity. This is a summer fruit reduced to its essence, to be enjoyed all year round.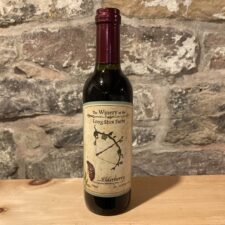 Elderberry
Semi Sweet
Our Elderberry wine is something special indeed. Collecting the berries is a pains-taking process, requiring muck boots, gloves, and delicate patience. The result is a sweet red port-like wine, with the essence of ripe elderberry, blackberry, and thick tannic mouthfeel. (Available in a 375 ml bottle)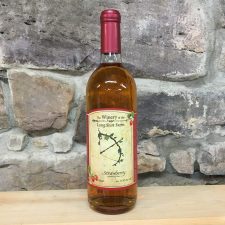 Strawberry
Sweet
Coming soon!
Strawberry, strawberry
Our delight.
Burning, burning,
So red, so bright.
Lusciously engaging
All my life.
Sweet, uncomplicated,
Sun-ripened knife.
Transformed to a wine,
you cut right through,
To open my heart
With a glass, or two.
Apple
Semi-Sweet
William Tell, with the release of a single, well-aimed arrow split the apple off the top of his son's head, saved his own life and his son's, becoming more than a skilled man, but now a mythic hero. Our wine embodies these epic qualities of the apple: sweet, tart, crisp, luscious, dare we say, legendary. Though this apple may not make you a myth, it will embolden you to become a hero.