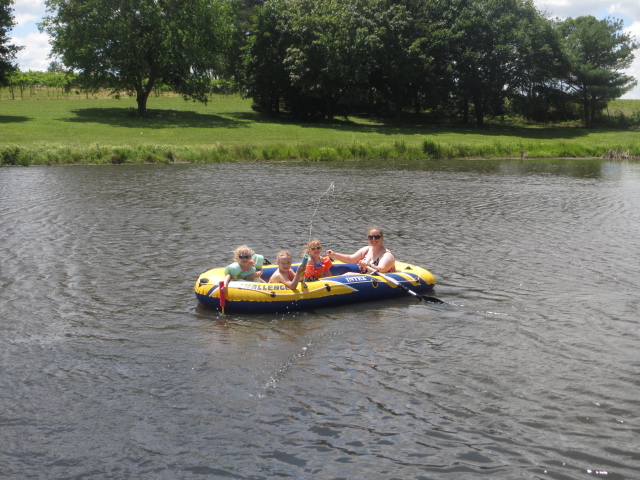 Watch out! The kids have squirt guns!
After a hot week picking blueberries and working in the vineyards we are all ready for a cool afternoon in the pond.  Rachel brought over 2 rafts and a handful of squirt guns.  The girls inevitably wind up together in one raft with Lars, Toben and Leif in the other.  Chaos ensues.  Anja documents a safe distance away with Torin.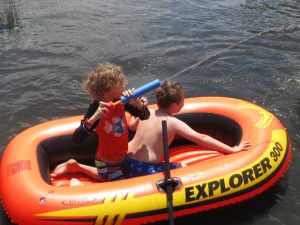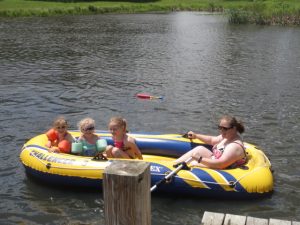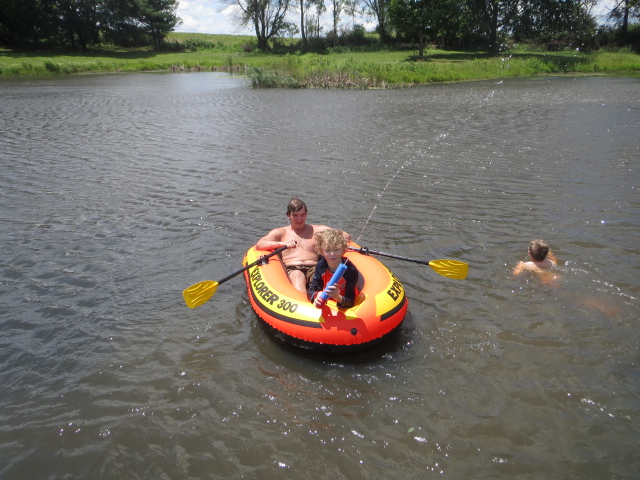 Toben spends an impressive amount of time swimming next to the raft.  It was a great day to take a break with uncle Lars.
Posted by Anja Weyant