It is the simple things in life that matter.
This is most certainly true when it comes to Alfredo.  I am not fooled by those jars in the grocery store that pretend to be Alfredo and are white and gooey and plop out of the jar with a sickening Gak sound.   I make my Alfredo as simply as possible with just a handful of ingredients:
1 and 1/2 cup heavy cream
1/4 cup butter
pinch of nutmeg
1/2 freshly grated parmesan
salt and pepper
Bring the first 3 ingredients to a boil, reduce heat to simmer and let thicken a few minutes.  Add salt and pepper.  Toss with pasta and parmesan.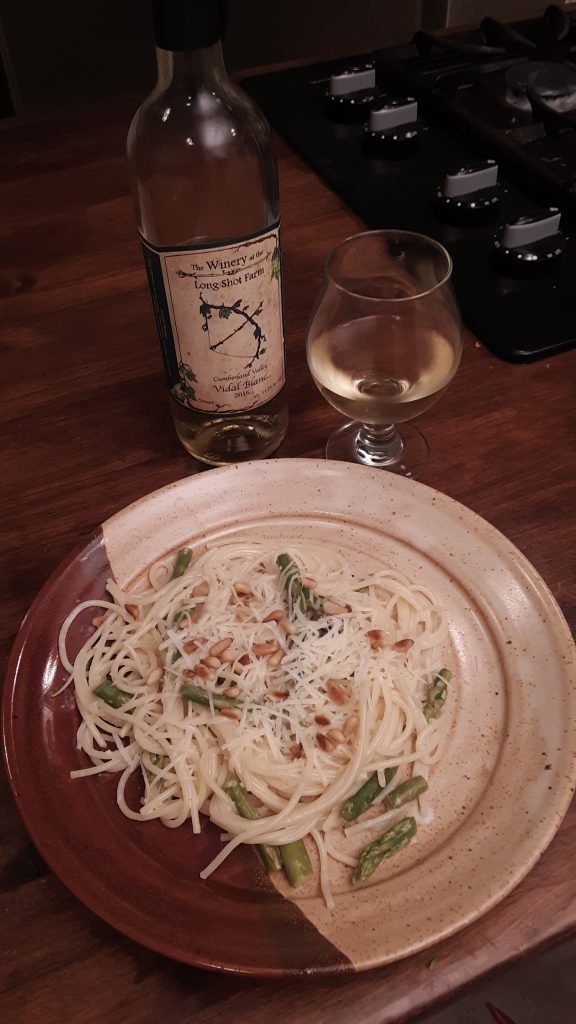 I like to add in a few vegetables and chicken sometimes.  To pair with the Vidal wine I added asparagus and toasted pine nuts.  A satisfying Friday night meal after a full week.
Posted by Anja Weyant