Fall is in the air.  School has started and it is cooler in the mornings. I think someone in our neighborhood is already using their fireplace because I swear I can smell the smokey wood fire on the crisp evening air.  AND The Winery is hosting their first wine and knitting/crochet event.  I did not need any more encouragement to get my knitting needles out!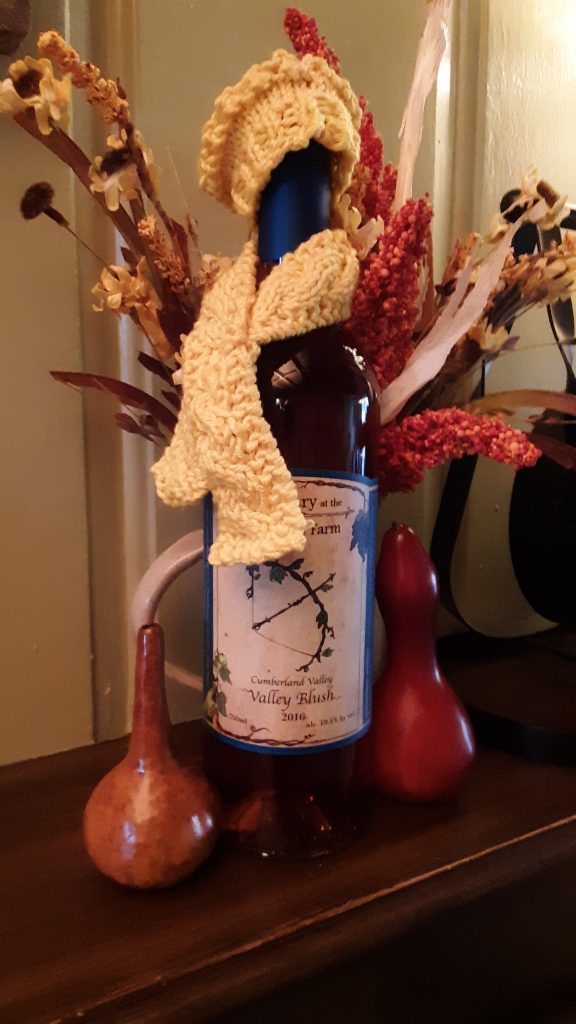 With no particular plan in mind, I found some yellow yarn – the color of yellow autumn leaves – and knitted a scarf for one of my wine bottles.  And then I tried to make a slouch hat to match.  The scarf turned out great…just a simple cable.  The hat…well…looks a little odd but it was still fun.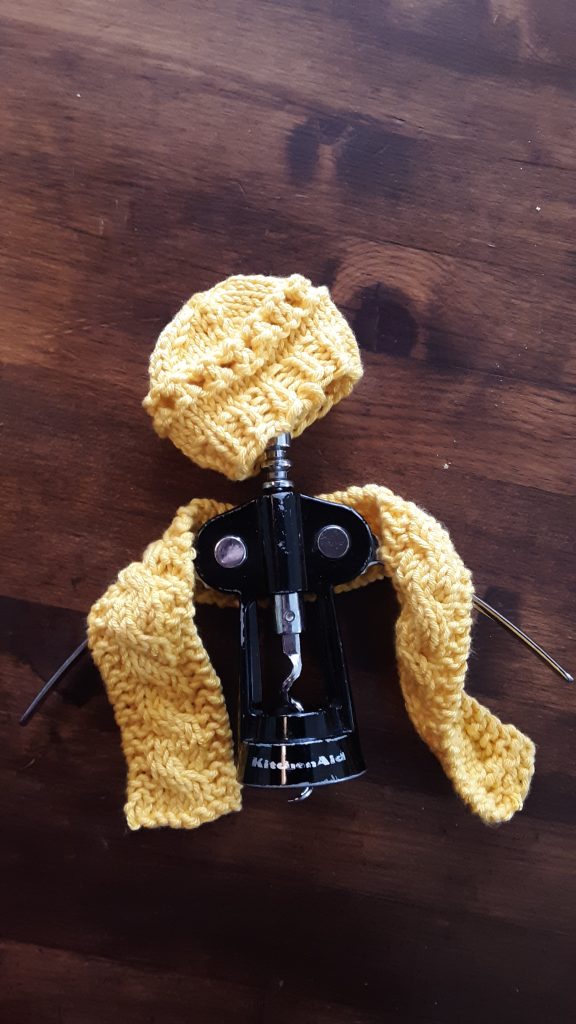 Maybe wine bottles just don't have the right "face" to pull off a slouch hat.  Perhaps the wine bottle opener does?  Hooray for fall!