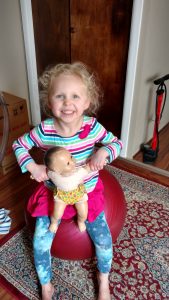 Freyja is obsessed with her baby doll.  She loves to clothe her, change her, and take her to the bus stop in the stroller to pick up Leif.  In fact, we just wore out our second doll stroller.  Freyja is also into using scissors.  Unfortunately there are not too many projects for a 4 year old to go hog wild on with a pair of scissors.
So we decided to make baby doll diapers. I traced a diaper we had onto fabric (which she picked out).  I altered the pattern so it would curve nicely on the back of the baby doll and not be so gathered in the front.  Freyja cut out 4.  She also cut out 4 fleece linings for the diapers so they would be white and fluffy inside. I sewed them together, with a little top stitching and velcro and voila!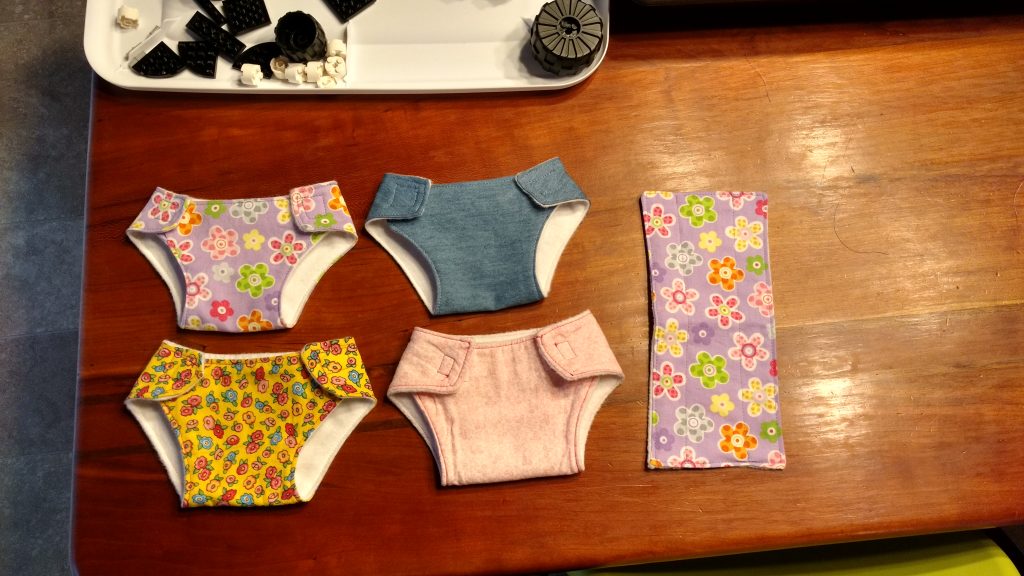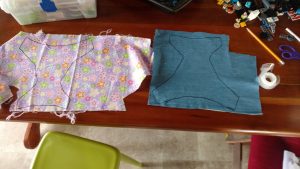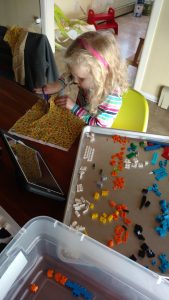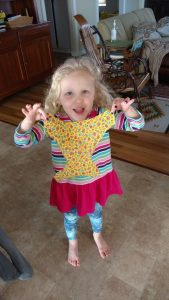 She was "sew" into this project we then made 4 matching spit rags for the baby doll.  These were simple rectangles I traced from an envelope and lined with fleece.  I also topstitched and sewed 2 lines down the spit rags to prevent them from shifting.  It was a fun way to expand Freyja's baby doll accessories that she could also be part of.
Posted by Anja Weyant