After a successful first year of being open, we decided to renovate the middle section of the barn. We wanted to make it suitable for customers to enjoy their wine in the winter months and even have small private events.  Unfortunately, we barely used this room due to the pandemic.  While brainstorming one evening on what to do with all of this space, Samantha, an artist herself, had the wonderful idea of inviting local craft vendors to set up for the holidays. We called it "Craft Days at the Winery."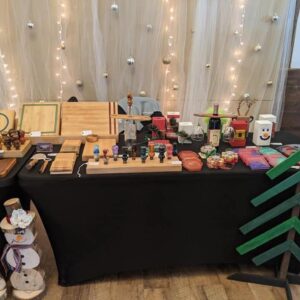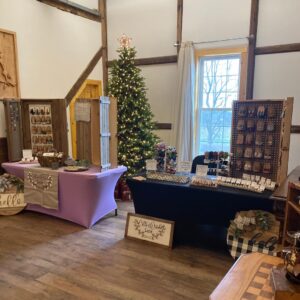 We were able to book local vendors on select weekends from November 21 until December 13.  These inside events turned out to be great opportunities to shop local and find very unique gifts.  We also charged a small vendor fee which went to help a family in need this Christmas. This particular family is a single mom and her 4 kids. We provided, with the help from generous customers, everything for a Christmas meal, including supplies for a nice breakfast, and clothing/toys for each child. We found this family through the Salvation Army.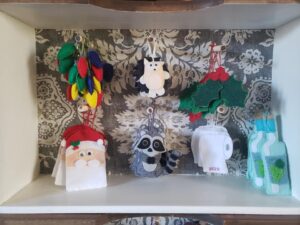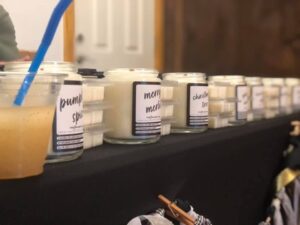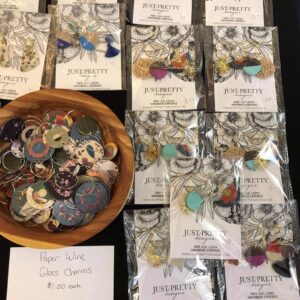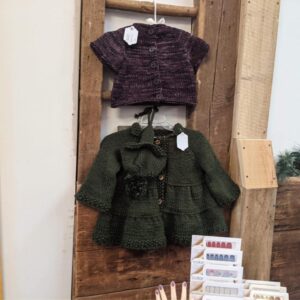 There were eleven vendors in all specializing in felt ornaments, clothes, and candles, to wood working and nail art.  We are looking forward to making this an annual holiday event.
Posted by Anja Weyant